For the first time ever (at least that's what Stan tells me), The Dickies will be entering China for a short but "sweet and sour" tour this March. I, personally have not been to China so I'm pretty curious as to how this trip will turn out. The punk lovers in China might be just as wild as our SoCal Dickies camp, but who knows. The fun meter in China just might steam, crack and bust wide open. (Continued below)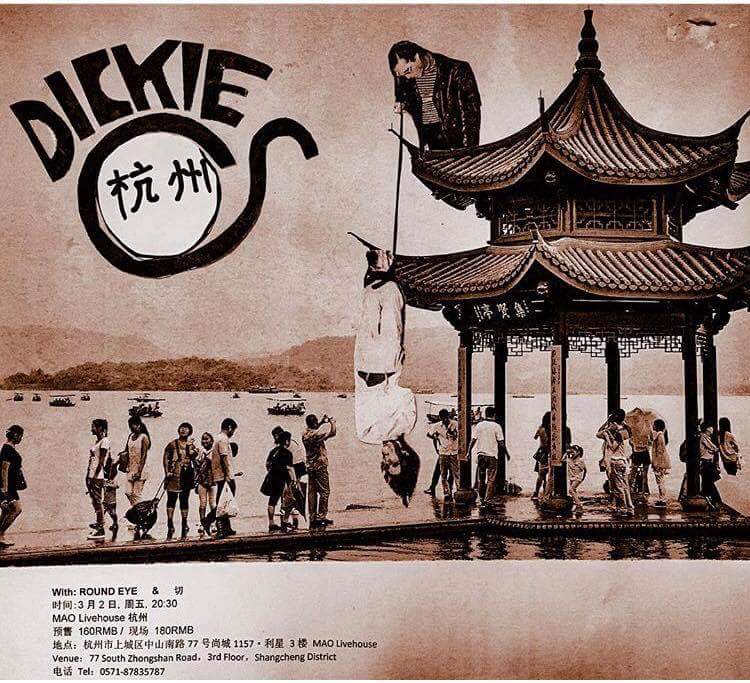 ​​​I'm also very curious as to whether I will enjoy real, authentic Chinese food. I have no problem hitting up a cheap Chinese takeout or a fancier spot now and again. But that's here in the states. We will be supported by the band Roundeye, which have been a tremendous help on informing me about communication back and forth from China to the US. From what I'm told, there is a firewall with social media so I won't be able to use Facebook Messenger to make video calls to my wife and baby. Obviously there's Skype and probably a dozen other apps I can use for that sort of thing, so that makes me feel better. 
I will say, getting work visas to China is a big pain in the tuchus. I went back and forth with Stan about having proper paperwork and proper photo copies of driver's licenses, passport photo copies, etc. It's not that hard when we go to Europe, but I'm almost certain the experience alone would be worth the work to get there. I would have really liked to share live footage of us in China, but because of that firewall I'm very limited. If you have a suggestion, let me know.
China dates are as follows: 
*March 2nd Hangzhou- Mao Livehouse 
*March 3rd Shanghai-Yuyintang 
*March 4th Wuhan-Vox